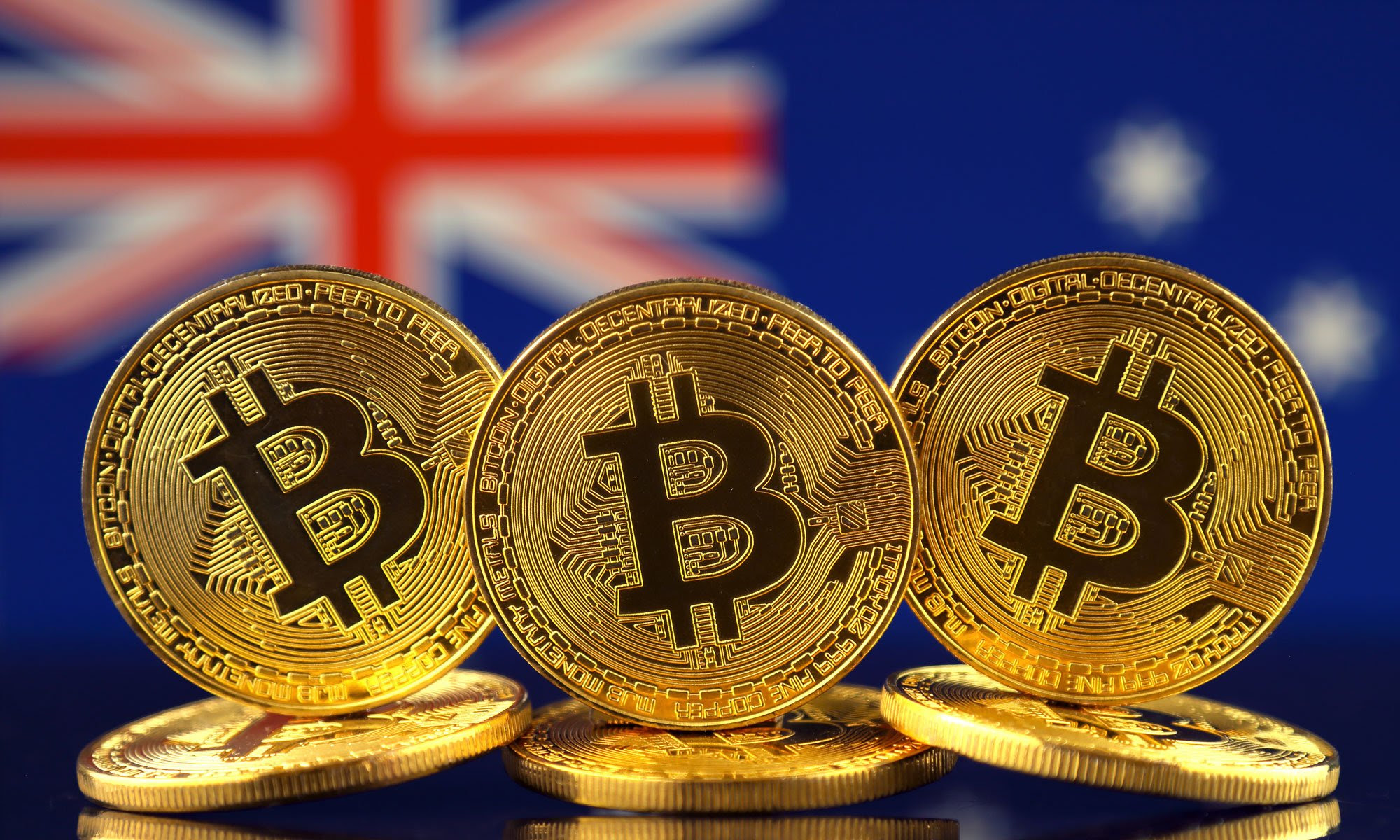 Brought to us from our good friends at CCS Wealth (https://ccswealth.com/) - reach out to them for all your financial advice needs!
Australian small and medium-sized businesses are buying crypto currencies
Australian cryptocurrency exchange Swyftx's has experienced an explosion of users, within the past 12 months their user base expanded by a factor of 20X. And of those users, 6% hold more than $250,000 AUD. If Australia was to follow the trend in the US, we can expect an increasing number of Australian companies to accumulate Crypto Currencies and digital assets.

As the US races towards institutional adoption, of all the Bitcoin held by publicly listed companies, the US information technology sector is setting the pace, with the total US BTC accumulation at 86.8%, followed by Canada with 9.3%, Germany with 2% and the rest of the world with less than 2%. MicroStrategy holds 49.2% of the U.S. publicly listed holdings, with a total of 105,085 bitcoins.
CCS WEALTH TAX GUIDE 2020 - 2021
Your quick reference guide to crypto tax in Australia to assist you during tax time.

In this article we will cover a range of cryptocurrency tax topics that may assist you during tax time. Whilst this article is based on the most recent information available from the ATO, the space is always evolving, and information provided may be subject to change. We do not provide tax or financial advice and the information provided is general in nature. We recommend that you speak to a registered tax professional for individual advice and check the Australian Tax Office and Business.gov websites for the latest information. Tax information from the ATO about cryptocurrency in Australia can be found at https://www.ato.gov.au/general/gen/tax-treatment-of-crypto-currencies-in-australia---specifically-bitcoin/.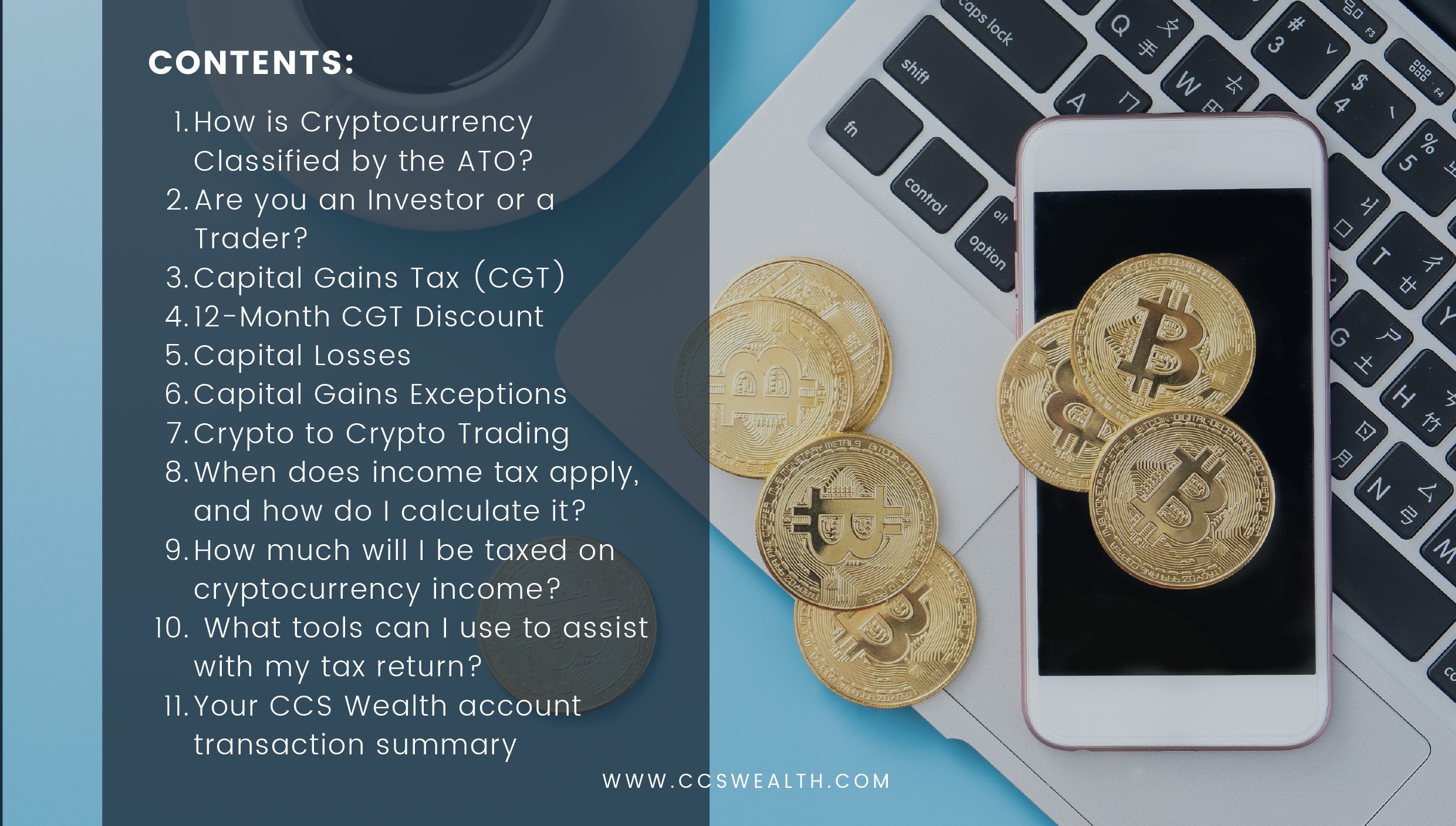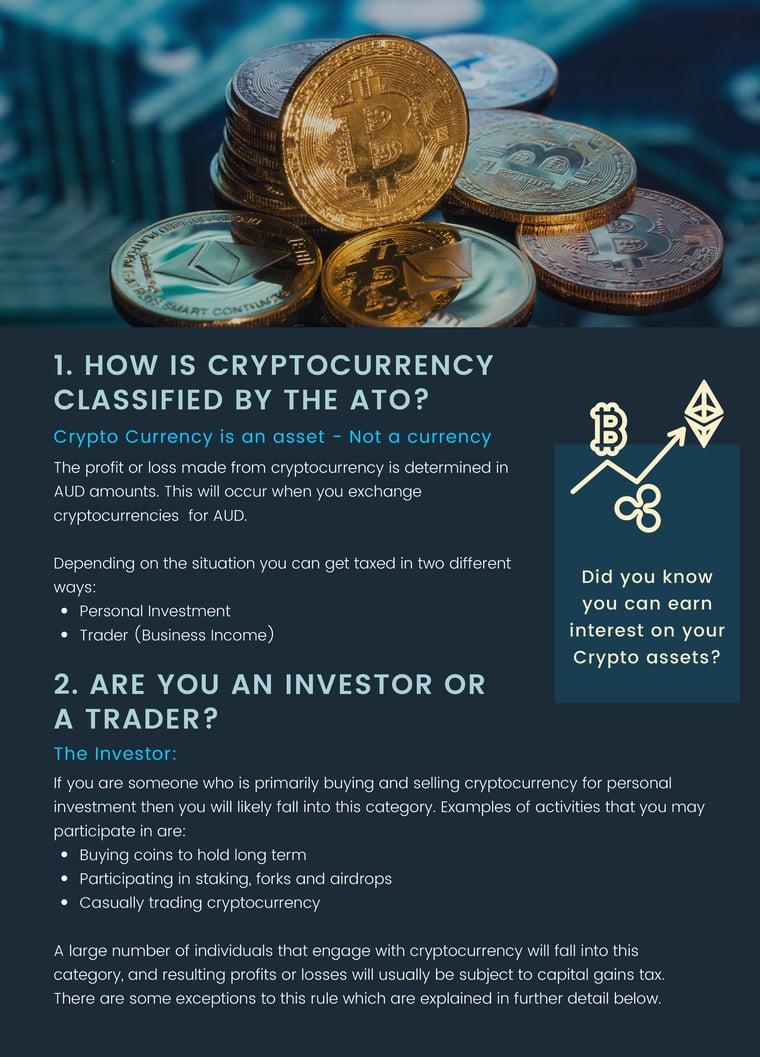 The Trader:
This category would apply to someone who's primary cryptocurrency activities are for business income. Therefore, your profits or losses may be subject to the relevant type of income tax, rather than capital gains tax.
Examples of activities that you may participate in are:
• Professional crypto trading
• Commercial cryptocurrency mining
• Operation of cryptocurrency-related businesses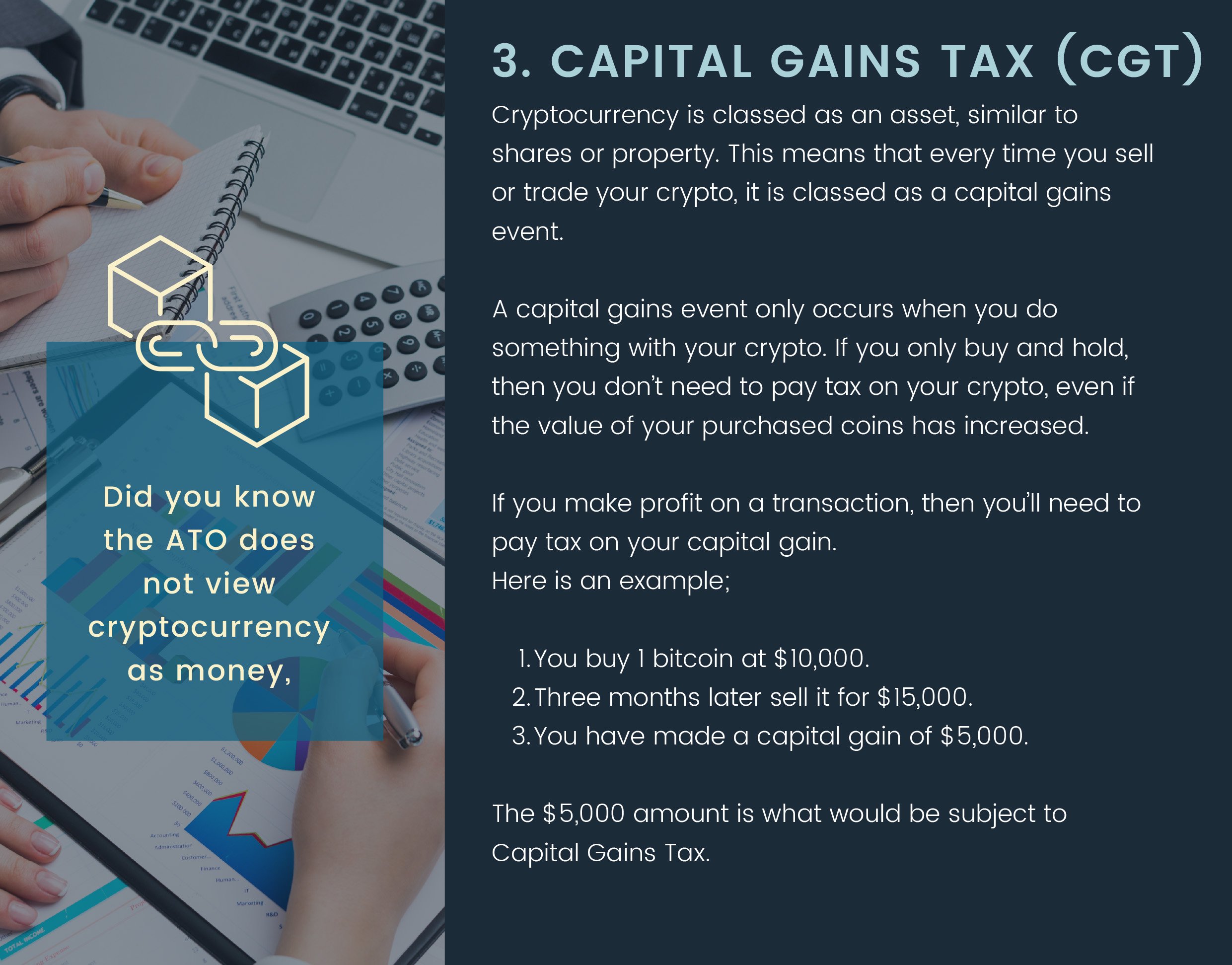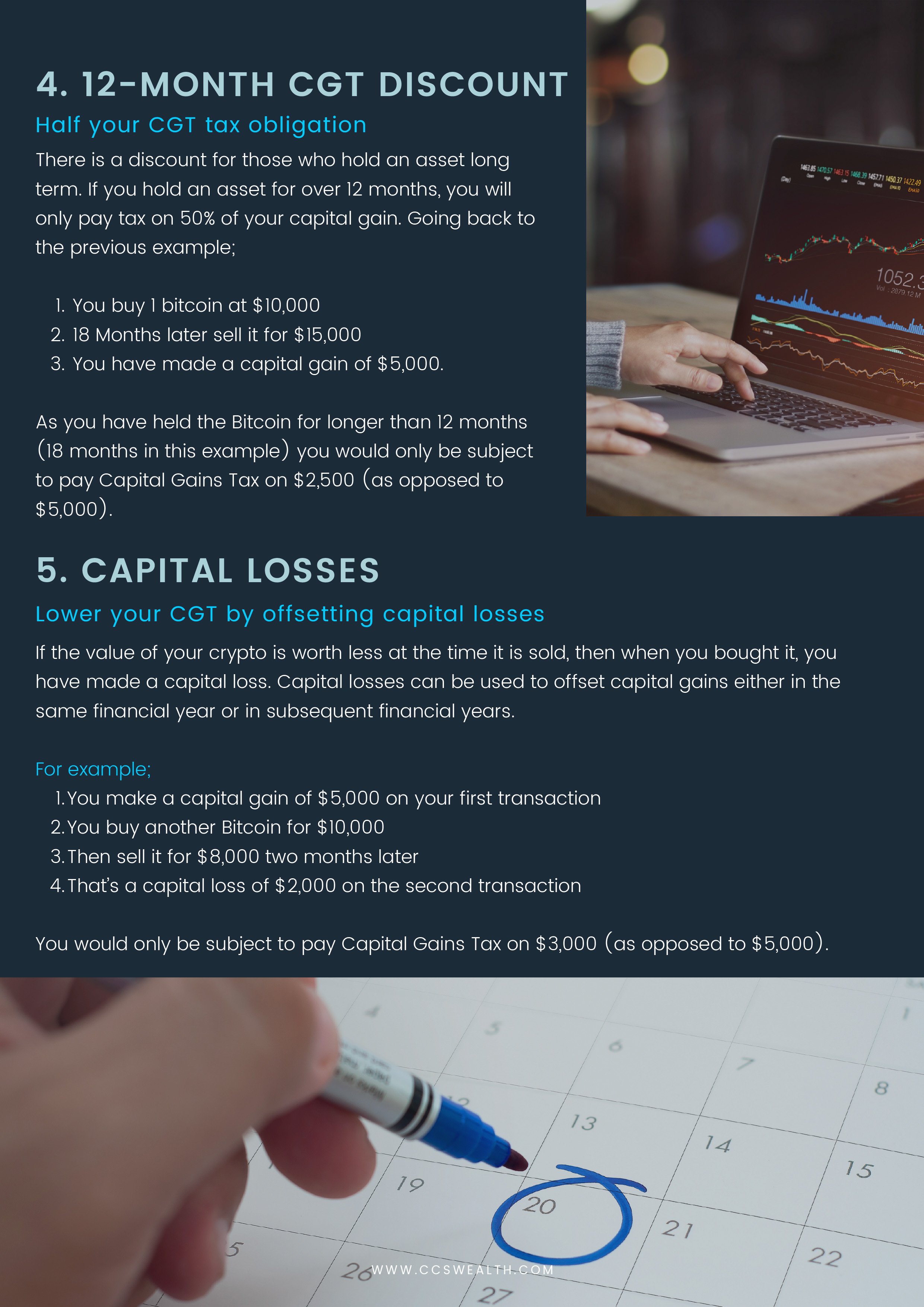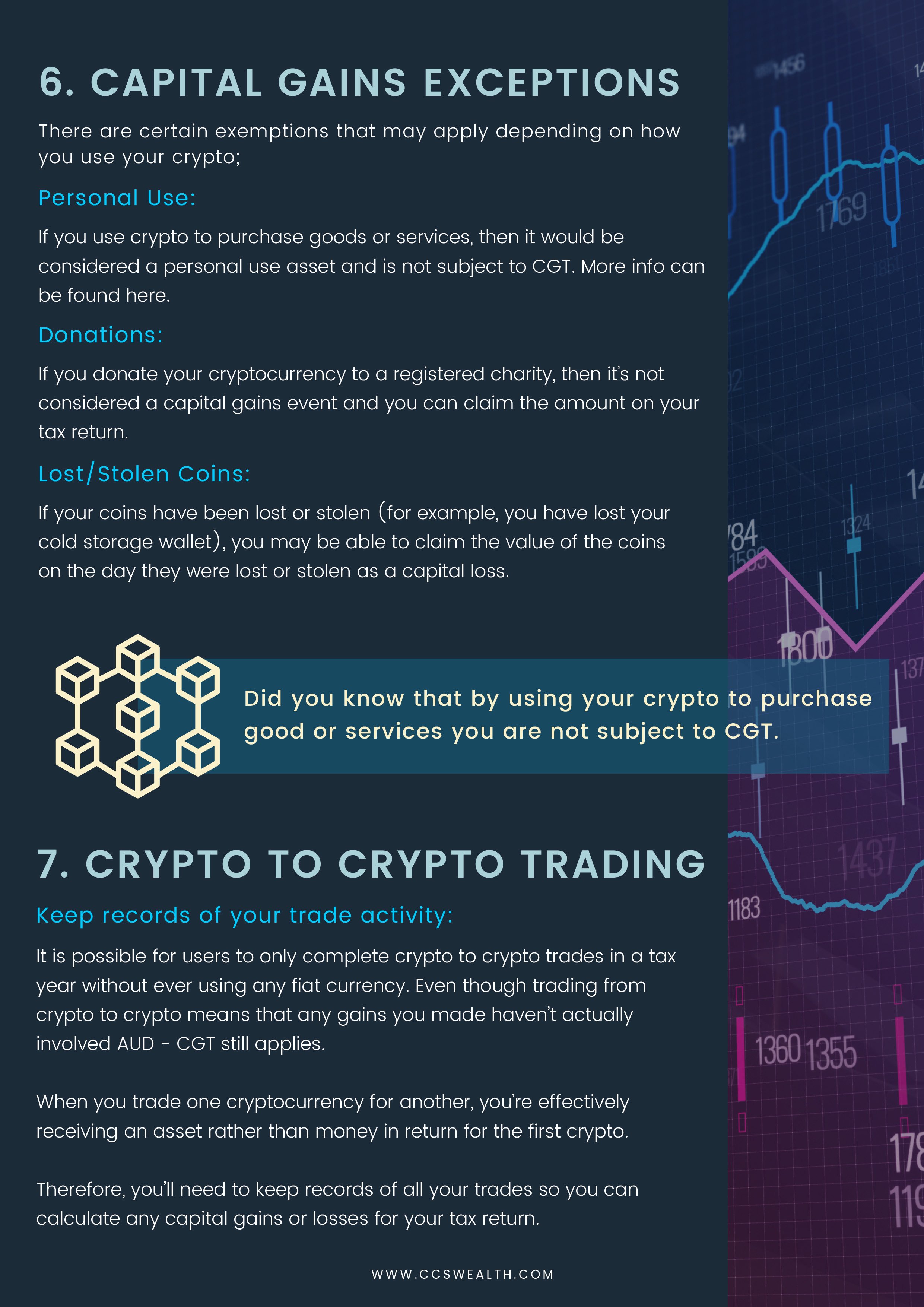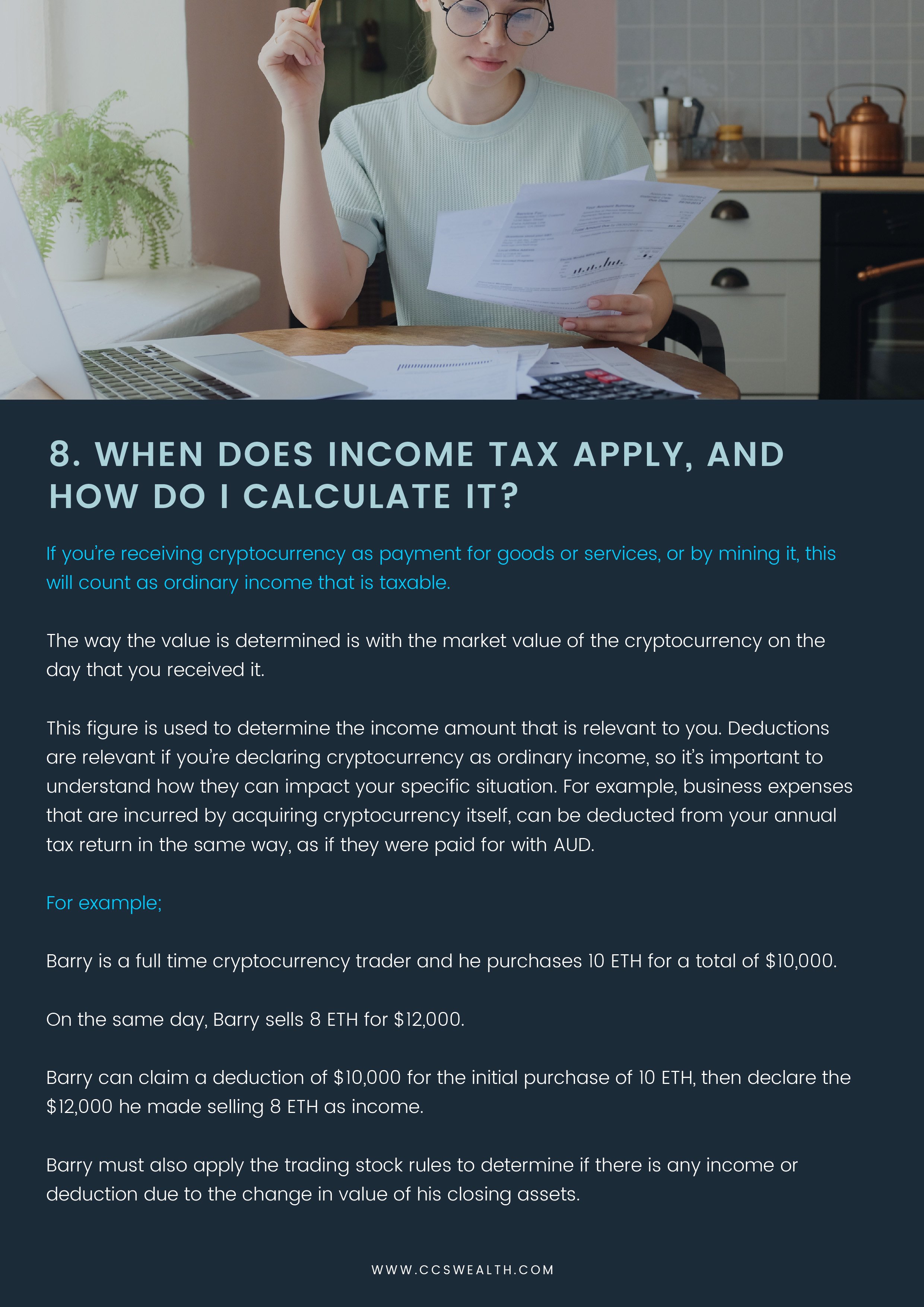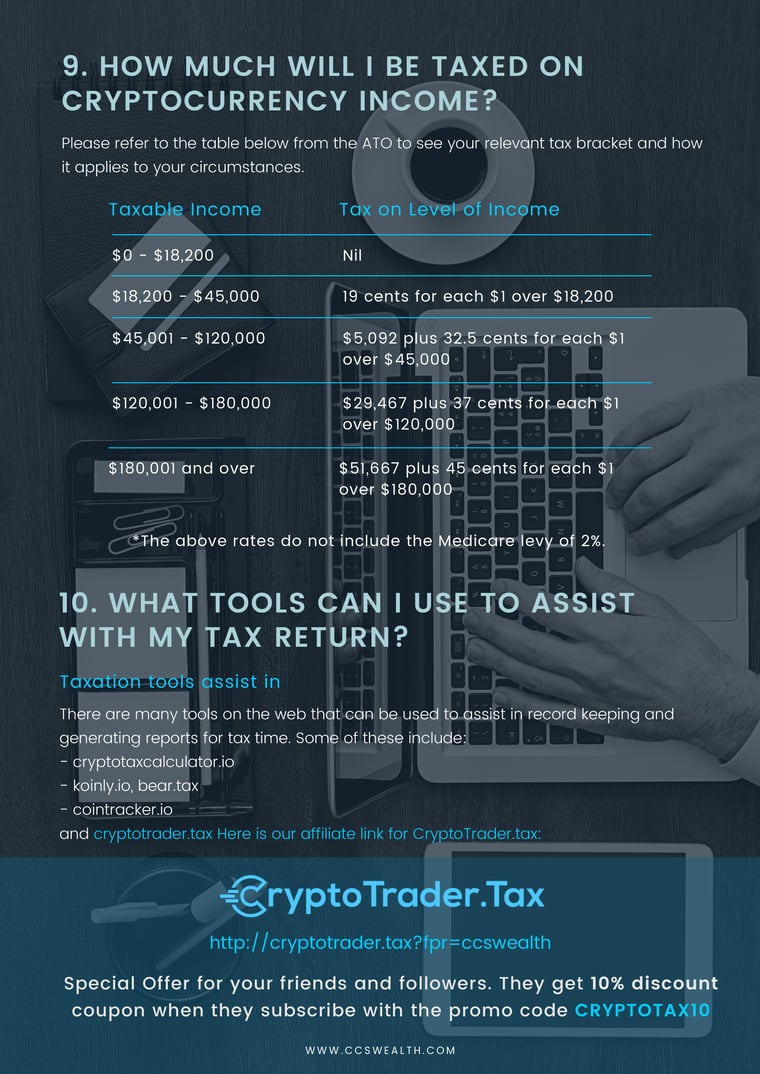 If you need assistance with financial planning then reach out to our good friends at CCS Wealth - https://ccswealth.com/
More fantastic crypto news and information to come soon!