Short-term and Long-term Cryptocurrency Predictions

Todd Pierce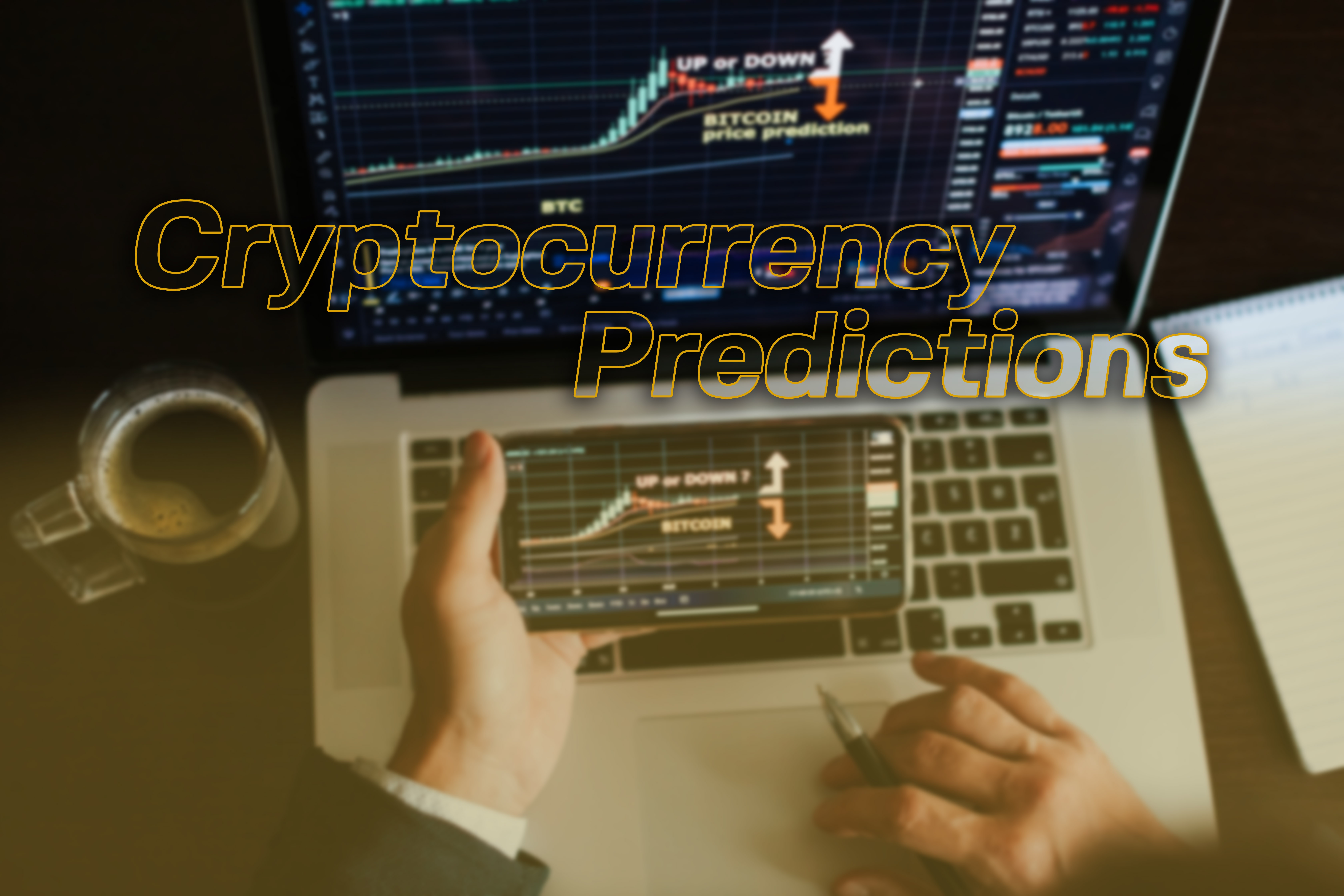 Short-term Cryptocurrency Predictions
Here are some ways that cryptocurrency is expected to transform businesses in the short term:
More and more businesses are driving for a better customer experience in today's e-commerce scene. For example, B4biz is a leading firm in the implementation of cryptocurrency as a means of payment. We developed a platform where customers can purchase goods and services with AUDZ - a stable coin whose value is tied to the value of the Australian Dollars, backed dollar-for-dollar by an on-shore treasury. This means that business owners can accept payment in AUDZ and withdraw their earnings in AUD.
Work is going on, and soon businesses transacting with AUDZ will have the opportunity to withdraw earnings in various currencies of their choice. Thanks to this marketing strategy, the adoption of Cryptocurrency as a payment method will see an increase in the next few years.
While the adoption rate may not see any explosions soon, it will grow steadily as more governments jump on the stable coin wagon and better security is applied to blockchain technologies.
The world's governments have already begun to turn their attention to Cryptocurrency while they seek ways to regulate it. For some, the concern is to apply taxes to owning, exchanging, and selling cryptocurrency.
As far back as 2014 in the United States, the IRS sought to apply some regulation on cryptocurrency, in the form of Notice 2014-21, 2014-16, IRB 938, which ruled that the IRS would treat cryptocurrency as property. We can only expect such regulatory attempts to intensify as time goes on. This development will mean businesses will have taxes levied on their receipt of cryptocurrency, just like fiat currencies.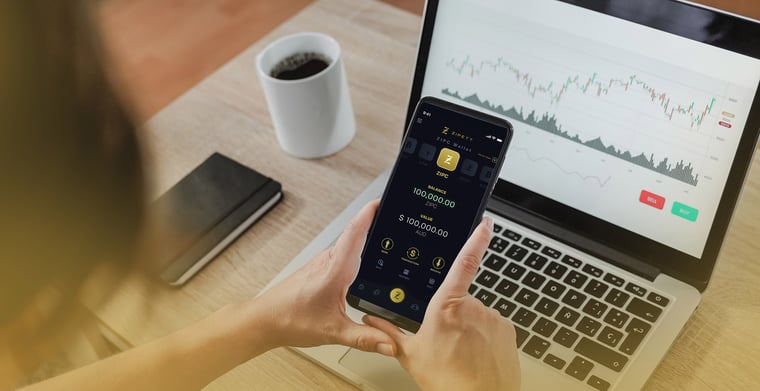 The emergence of Better Risk Management Models
As businesses adopt cryptocurrency in their operations, it's only natural that they upscale their risk management models to manage the new endeavor. Therefore, a ripe market will emerge for developers and startups to deliver sustainable risk assessment and management models. This development will allow businesses to manage risks associated with cryptocurrency use more efficiently.
Let's now examine some long-term cryptocurrency predictions for the business sphere.
Long-term Cryptocurrency Predictions
The following are trends we may see in the relationship between cryptocurrency and businesses in the long term:
Cryptocurrency adoption will continue to rise for the foreseeable future. Much of this prediction rests on the increasingly conducive atmosphere created by the government as they adopt cryptocurrency, private startups looking to solidify risk assessment with new technologies, and the rollout of 5G in more countries.
Another trend we expect to become prevalent soon and continue for the long-term is cryptocurrency for remittance, brick-and-mortar businesses, e-commerce, or salary payments. Some overseas companies are already opting to pay their employees in cryptocurrency. Again, it's more cost-effective as it eliminates the charges associated with paying banks.
Opportunities for International Expansion
With cryptocurrency being a cross-border product, its applications for international e-commerce are limitless. More and more businesses that accept cryptocurrency as a means of payment will recognize the new opportunities this opens up for extending their reach globally. E-commerce and other online companies will create marketing campaigns to target customers outside their regions.
Separate from validating cryptocurrency transactions, cryptocurrency's parent technology - blockchain - has been applied to a niche of its own (well, not entirely different as this application depends on its activities with cryptocurrency). Since blockchain records all transactions along the process of a commodity or facility's movement from hand to hand, it can be used to check for transparency in sellers' claims.
This application of blockchain technology will see more widespread appeal and usage in the long term. Blockchain will continue to witness widespread use, from tracking real estate and intellectual property to confirming proof of ownership and patents.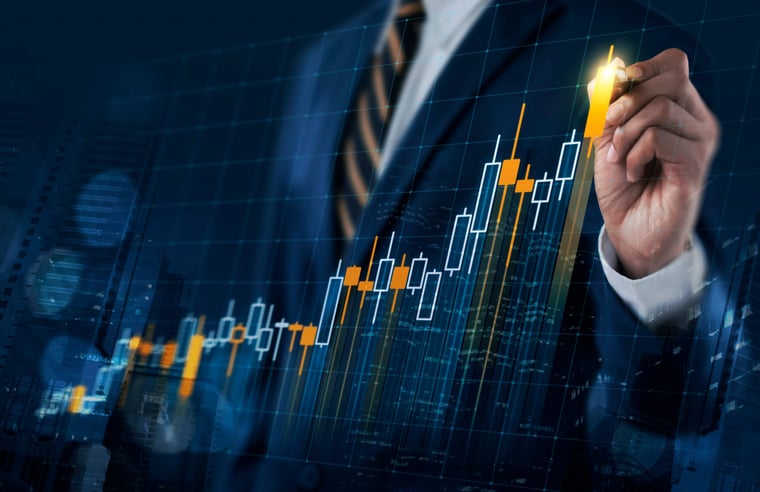 Conclusion
There you have it. These are our top short-term and long-term cryptocurrency predictions for businesses in the future. While we can only speculate right now, we do know that cryptocurrency organizations, blockchain technology startups, and government agencies are all working in cooperation to ensure that the future of cryptocurrency is paved for greater adoption and broader applications. At the same time, work is going on to strengthen the security around its use. And as more time goes by, we will come to see most, if not all, of cryptocurrency's major shortcomings, solved. B4biz already proffered solutions to some of these shortcomings.
The ball is now in your court. At B4biz, we believe the businesses that will thrive and survive for long are owned by those that can read and interpret the trends and act accordingly. So, are you planning to take advantage of Cryptocurrency for the future growth of your business? Many other businesses are preparing for the impact of Cryptocurrency by integrating their businesses with B4biz.
Our short-term and long-term cryptocurrency predictions are here to help you find a starting point. Please take full advantage of them and plan accordingly. The good news is: you can create a future for your business with Cryptocurrency by joining B4biz. You're welcome!