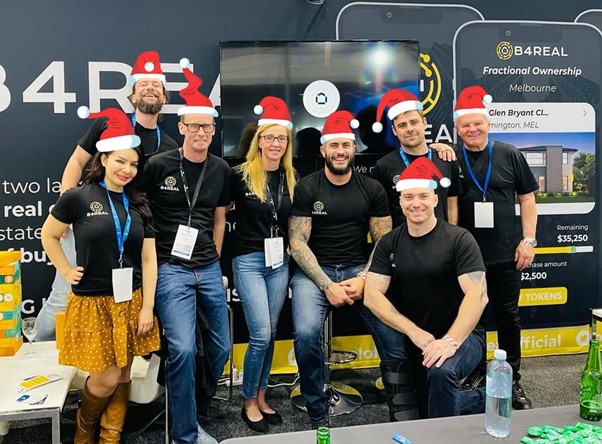 To our dear Black Tie community,
2022 – what a year it's been!
We hope everyone has been having a wonderful and safe holiday break, and that you're all pumped and ready for a huge 2023 – we know we are! In between Christmas celebrations, we've been staying busy laying the groundwork for what promises to be a fantastic year.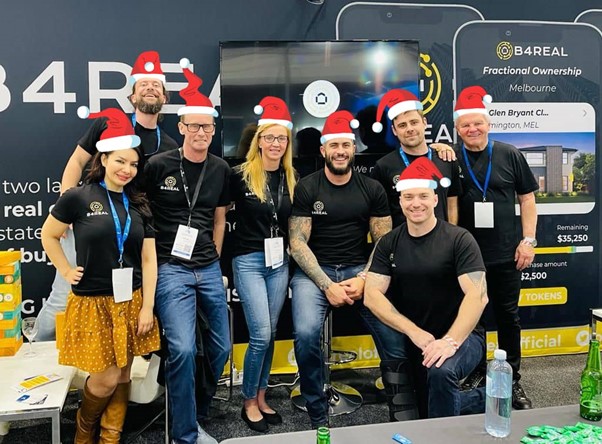 It's never too early - or too late - to get into the holiday spirit!
We wanted to keep everyone in the loop with a quick rundown on everything we've achieved this year, and let you know some of our plans for the next twelve months. We're aiming big… but we couldn't do it without the ongoing support of this community. We're delighted that you've all come along for the journey, and we appreciate every single one of you who've had our back along the road – your dedication has been one of the reasons we keeping pushing forward to build the Black Tie Digital ecosystem into a global leader in the space. So let's recap on this year quickly:
Built and launched the B4Real platform, including B4RE and B4RC tokens, the buy and staking contracts and B4Real Homes


Tokens are launched… contracts are live… B4Real is GO! Holders around the world are currently staking B4RE and yielding B4RC – the best way we know of to save up and buy an Australian property! We've got plenty more rolling out over the next few months, but for now, make sure you check out https://b4real.digital and https://homes.b4real.digital if you haven't already!


Secured a $1B USD funding line and launched the world's most flexible crypto-backed mortgage program through B4Finance


It's true – B4Finance really can't be beat! Where else can you use as little as 15-30% of a property's value in crypto as a deposit and jump straight into owning your own home? The game has changed – check out https://b4finance.digital for more!


Sponsored the Aussie Crypto Roadshow and the Australian Crypto Convention


As major sponsors of the Roadshow and Platinum sponsors of the Convention, we've been helping bring the power of blockchain to the people! We've had a fantastic response and had a blast meeting supporters new and old – and there are plenty more events coming up soon, so keep an eye on the socials and come say hi in the new year!


Launched the Black Tie Aussie Property Fund Series One


This is big… we're incredibly excited to announce the formation of the first Aussie Property Fund, in association with our partners at Pegasus Capital! With over $500M AUD in properties identified for acquisition, this is (to our knowledge) going to be the biggest tokenised real estate fund in the world available to retail investors… and we're making sure that the Black Tie community is poised to receive the benefits right from the start!
And all this through one of the most tumultuous years for the industry on record! Between navigating the collapses of LUNA/TERRA, Celsius, FTX and more (plus managing our own personal rebranding!), 2022 will go down as the year everything changed.
We're looking forward to more effective regulation and a safer, stronger crypto/blockchain industry in 2023 – and we've even got a head start on the expected new licensing requirements – but at the end of the day, it's only through our community that we've been able to not only survive but thrive in such a challenging environment.
So here's to you – and here's to the next twelve months and beyond!
With thanks,
The team at Black Tie Digital